Executive Team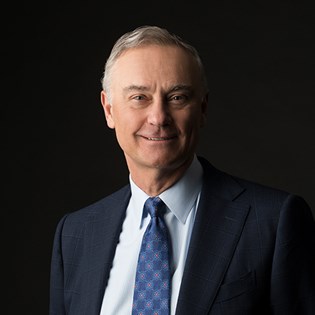 David Lisonbee
Founder & Chairman of the Board
With an MBA from Brigham Young University in Provo, Utah and 30 years of experience in the network marketing industry, David Lisonbee knew what he was doing when he launched 4Life in 1998. The company continues to benefit from David's unique vision, forward-thinking attitude, and business expertise. Under his guidance, 4Life has accomplished greatness within the network marketing industry. David feels his greatest contribution has been bringing the opportunity to share 4Life Transfer Factor® to the world. Throughout the years, he has encouraged ongoing research in Transferceutical® Science to promote the continued advancement of our products. David enjoys attending 4Life international conventions, meeting independent Distributors, and hearing first-hand how 4Life has improved their lives. His favorite 4Life product is 4Life Transfer Factor® Classic, because that is where it all began. In his opinion, this product maintains amazing versatility.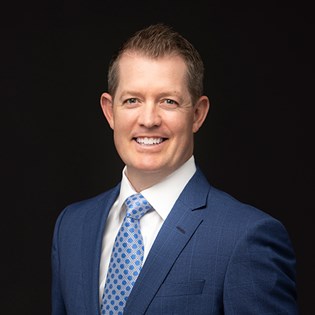 Danny Lee was appointed President and CEO in 2017. He came to 4Life in 2008 as the Chief Operating Officer and in 2015, was appointed Chief Marketing Officer. Danny has worked at well-known companies such as Mrs. Fields®, Merrill Lynch, Arthur Andersen, and Overstock™ throughout his career, which includes 14 years of executive experience. During his years with 4Life, Danny has helped improve 4Life Transfer Factor® quality, manufacturing, executive marketing initiatives, and customer service practices. He has strengthened the 4Life Product Registration Department and Quality Assurance program, furthering 4Life's goal to register products in dozens of countries around the world. He loves attending Great Escape trips and 4Life international conventions to interact with independent Distributors (which he can do in both English and Spanish). Danny enjoys creating opportunities to promote the 4Life brand all over the world. He holds dual Bachelor's degrees in accounting and finance from the University of Utah. Danny's favorite 4Life product is RiteStart® Men, which he finds effective and convenient.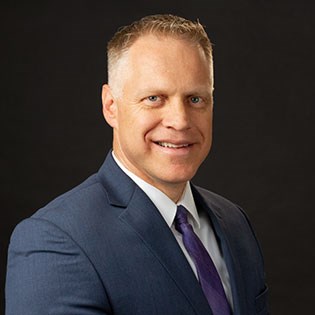 TJ Fund
Executive Vice President, Corporate Operations
TJ has deep experience in channel sales companies, both inside and outside the direct sales industry. He spent the last ten plus years serving as general counsel for fintech business, where he was heavily involved in business operations. His experience spans privately held and publicly traded organizations and includes private equity-backed growth companies as well as mature Fortune 1,000 organizations. Fund also brings international experience to his new position, including time spent early in his career with Europe-based strategy consultancy Roland Berger. After graduating with a Bachelor of Science in international business management in 1999, Fund attended Brigham Young University Law School and earned his Juris Doctorate with an emphasis in corporate and international law in 2004.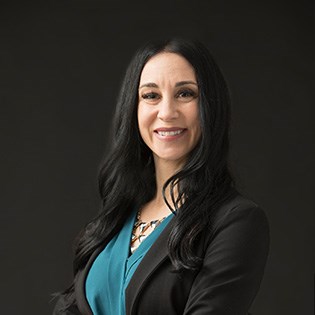 Jenna Lisonbee
Director, Foundation 4Life
Jenna Lisonbee, daughter of 4Life Founders David and Bianca Lisonbee, is the Director of Foundation 4Life: 4Life's non-profit organization that strives to break the cycle of poverty and uplift vulnerable children everywhere 4Life has an office.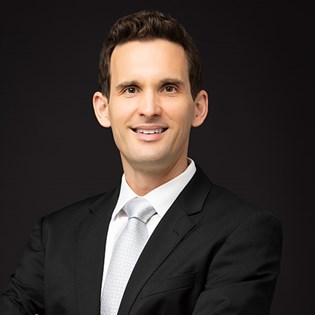 Brian Gill
Chief Marketing Officer
Brian has 19 years of experience in marketing, leading and developing teams, and providing key contributions to executive management. As Senior Vice President of Marketing, Brian supports the company's strategic objectives and helps provide 4Life customers and independent Distributors with top-quality products and tools, relevant and timely communications, and an exceptional brand experience. He believes that a consistent focus on the "main thing" is a crucial driver for success. An Independent Distributor's main thing is to share 4Life with others, while the company's main thing is to provide the tools necessary to make those interactions effective and efficient. Brian loves working for a company whose brand promise is Together, Building People through science, success, service, and satisfaction.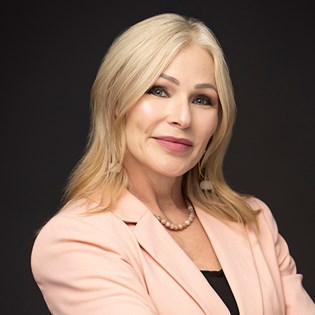 Kelly Bellerose
Senior Vice President, Marketing
Kelly has over 20 years of experience in product development, branding, and marketing. During her career, she has helped develop and launch over 200 beauty, health, personal care, and fitness supplements in over 24 international markets. Since joining 4Life in 2013, Kelly has overseen four major consumer product brands, as well as other product ideation, formulation, packaging, branding, and marketing. Kelly's favorite 4Life product is 4Life Transfer Factor® Chewable Tri-Factor® Formula. She holds a Master of Arts degree with concentration in Depth Psychology from Pacifica Graduate Institute. Kelly is an accomplished music professional and has credentials as a singer, songwriter, and recording artist.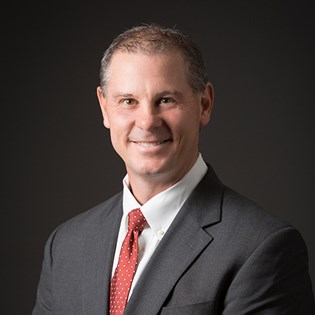 David Vollmer, PhD
Chief Scientific Officer
With a PhD in Analytical Chemistry from the University of Nebraska and more than 20 years of experience in Research and Development and Quality Control Labs, Dr. Vollmer understands how to develop quality products from start to finish. His expertise includes technical and administrative leadership, validation studies for new products, good manufacturing practices, production records, product specifications, and stability testing. Since joining 4Life, he has worked tirelessly to raise awareness about the high quality of 4Life Transfer Factor® products—one of the many things that makes him proud to work here. Dr. Vollmer is committed to ensuring that 4Life utilizes the highest quality ingredients in order to continue making the best products. He believes the company's greatest asset is the many talented and caring employees. Dr. Vollmer enjoys attending events where he can meet independent Distributors and hear their inspirational stories. He uses many 4Life products, but his current favorite is PRO-TF®. With the product, he has achieved his goal weight and now wears the same size he wore more than 15 years ago. His wife definitely approves!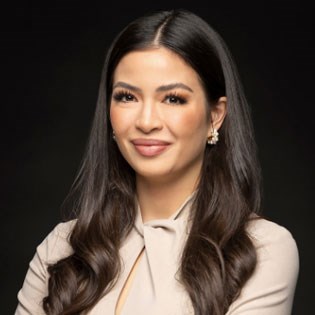 Dana Fortune
Vice President of Marketing and Sales Initiatives
Dana Fortune joined 4Life in 2018, and she has represented 4Life on two industry education panels: the WFDSA Virtual World Congress and the in-person Direct Selling Association's annual conference in New Orleans. She leads a team of nine digital marketers and oversees 4Life's social media platforms, Search Engine Optimization (SEO), email marketing, Learning Management Systems (LMS), web maintenance, and blog and app content. Dana has a bachelor's degree in Marketing and Communications from the University of Tampa. Dana's favorite product is Renuvo®.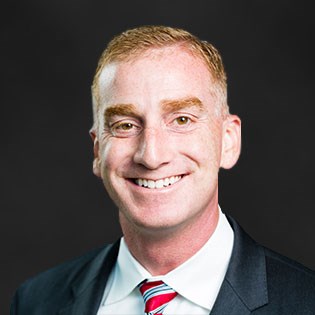 Ryan Wood
Chief Financial Officer
Ryan Wood is a Certified Public Accountant (CPA) with more than 15 years of industry experience that includes executive leadership, financial investment, planning, management, and execution. Strategic development, global operations, controllership, and cash flow forecasting rank among the talents of his diverse skillset. He holds a master's degree in professional accountancy from Brigham Young University. His industry-specific work includes compensation plan expertise. His favorite pastime is time spent with his wife and three children. They love the outdoors: "We really enjoy walking, hiking, biking, swimming, and golfing together."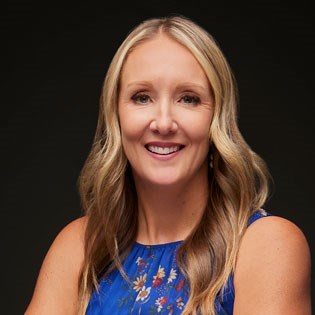 Lesley Dunn
Senior Vice President of Events and Recognition
Lesley Dunn came to 4Life in 2004 as the Marketing Coordinator. In 2006, she became the Events and Recognition Manager. In 2008, she became the Events and Recognition Director, and in 2014, she became the Vice President of Events and Recognition. In 2022, she was promoted to the Senior Vice President for Events and Recognition. Lesley has directed more than 12 4Life International Conventions in various cities, including Atlanta; Miami; Orlando; Philadelphia; Salt Lake City; Incheon, South Korea; and Kuala Lumpur, Malaysia. Lesley has also directed 4Life incentive programs all over the world, including one in Queenstown, New Zealand; an African Safari; and another program in Ireland. Lesley's favorite 4Life products are 4Life Transfer Factor Chewable Tri-Factor Formula and 4Life Transfer Factor® Collagen. Lesley holds a Bachelor of Science Degree from Brigham Young University. In her free time, Lesley enjoys sports, the outdoors, baking, and cheering on her kids while they play baseball and ride horses.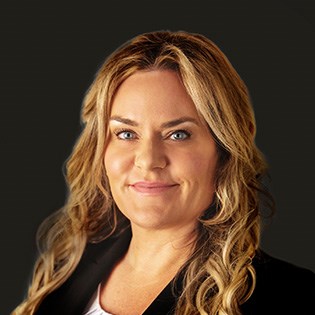 Traci enjoys a wealth of legal, corporate, and executive experience. In addition to a decade of litigation in private practice, she served as the Director of the Utah Division of Consumer Protection and Assistant Attorney General at the Utah Attorney General's office. For the past two years, she worked as in-house counsel for multi-state real estate industry businesses. She spent her undergraduate years at Brigham Young University (BYU) and attended Pepperdine Caruso School of Law for her Juris Doctor (JD).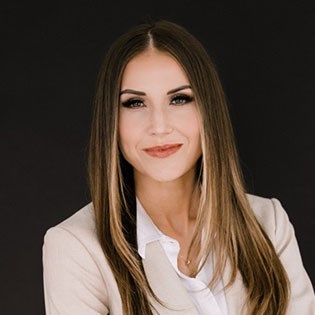 Jessica Sorbonne
Vice President, Editorial
Jessica is a first-generation college graduate and proud Choctaw—the third largest Native American group in the United States. She joined 4Life in October 2018 as a copywriter. She earned her bachelor's degree in communications and a master's degree in creative writing from Oklahoma State University. Prior to working for 4Life, she worked as a political consultant and lobbied for, among other issues, Native American-centric initiatives. She also owned an Oklahoma-based bakery. She continues to bake cakes as a hobby. Jessica's responsibilities will include copywriting, editorial touchpoints, and overseeing a talented team of copywriters, editors, and translators.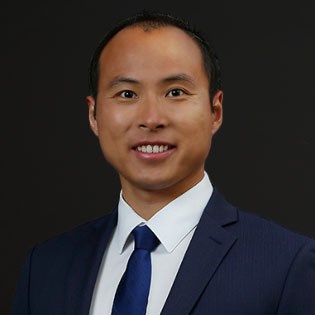 Lawry Han
Vice President of Product Development
Dr. Lawry Han joined 4Life in 2021 and is a regulatory specialist, quality engineer, and scientist. He has been a leader in product formulation and innovation for many of the industry's biggest companies. His career includes intensive nutraceutical education, the innovation of over 100 products, and 30 published, peer-reviewed papers. Dr. Han has served as an adjunct professor in biochemistry at the Dalin University of Technology and holds a fellowship from the American College of Nutrition for outstanding contributions to the field of Nutrition and Health. Dr. Han has a degree in engineering from Xi'an Jiao Tong University (China) and a Ph.D. in Microbiology and Biochemistry from the University of Utah. Dr. Han's favorite 4Life product is RiteStart Men.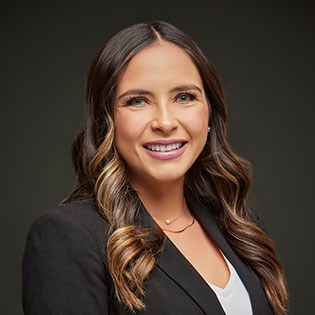 Laura Bernier
Vice President of Events
Laura began her 4Life career in 2011 in the customer service department. While there, she gained an understanding of the importance of customer satisfaction and building relationships with top leaders. She began to conceptualize events from the standpoint of attendees and VIPs. She is originally from Colombia. She is bilingual and a first-generation graduate with a bachelor's degree from the University of Utah. She accomplished this educational goal while working full-time at 4Life and balancing the responsibilities of motherhood. Laura's core responsibilities will include managing 4Life incentives and corporate events, IT collaboration with event management, and 4Life conventions.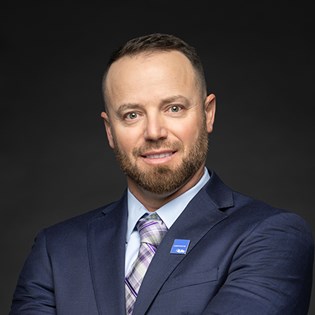 Nate Buhler
Chief Global Supply Chain Officer
Before he joined 4Life, Nate worked with Nestlé® USA, in the areas of safety, production, manufacturing, and general operations at two of the company's largest plants. Nate joined 4Life in 2011 as the Director of Manufacturing. With the completion of the 4Life Manufacturing Facility, he was promoted to Vice President of Manufacturing in 2014. In 2018, 4Life executives promoted Nate to Senior Vice President of Operations, and in 2022, he became Chief Global Supply Chain Officer. Nate oversees manufacturing, quality and compliance, planning and procurement, and distribution and fulfillment. Nate enjoys being part of a global organization that produces high-quality products to improve lives. He has a Bachelor's degree in Computer Applications and Business Management from Southern Utah University. Nate's favorite 4Life products are Pro-TF® Vanilla Cream, RiteStart® Men, and Energy Go Stix® Berry.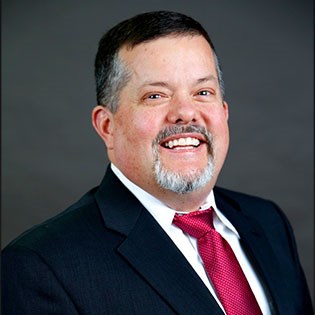 Brent Vaughan
Senior Vice President, Research & Development
Dr. Vaughan has 25 years of experience developing and researching dietary supplements. He has a master's degree in nutrition and food science from the University of Utah and a doctorate from Walden University in public health and epidemiology. He is also a registered dietitian. Throughout his career, Dr. Brent has formulated several hundred products of all types. He is constantly learning new things and always looking for a way to do everything better, faster, and more efficiently. Dr. Brent uses RiteStart® Men, Flex4Life®, and Vista® daily, but he has a hard time deciding which 4Life product is his favorite.